Since arriving in Berlin I seem to have become more patriotic.
Not in a 'Britain is the best country in the world' way, but more, 'Britain has more going for it than I thought over the last few decades.' way.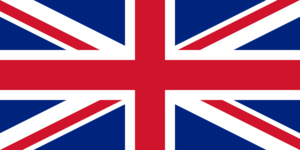 Perhaps absence does, indeed, make the heart grow fonder. I usually prefer 'out of sight, out of mind', to be frank.
Actually, I think it's more because I'm missing the easiness of life there. The language, the familiarity, the food - how I miss the food! Don't get me wrong, I'm not homesick at all - mainly because I don't like our home over there - but there are aspects of British life I do miss.
Like the food... did I mention the food? I'm looking forward to a full English breakfast (at any time of day) and fish and chips. And clotted cream. And understanding what's on the labels.
We've also had a few problems getting TV programmes since the leaves came out on the trees! The TV just stopped working as the dish couldn't get a signal through the canopy! So Tim relocated the satellite dish to the end of the garden pointing through a slim gap in the woodland and now we can watch all sorts of British television. There's not much on, is there?! We mostly use it to catch up on old programmes that we've missed over the past six years. And quintessentially British programmes such as the Antiques Roadshow.
This patriotic feeling has intensified over recent weeks due to a number of external influences: mainly all the Britain 2012 stuff. With all the Union Flags on display in every online shopping site it's been hard to miss. It's rather a pretty flag, don't you think?
Then came the Queen's Diamond Jubilee. I make no apology for being a staunch royalist so avidly watched all the events over the Jubilee weekend. It was wonderful, although I heartily agree with all the criticism of the appalling BBC coverage.
We also went to a Jubilee party where we had mountains of strawberries, mini scones, a gigantic cake and champagne. That was a very good day.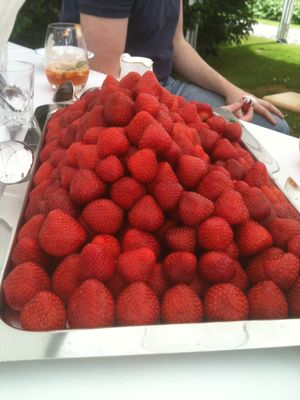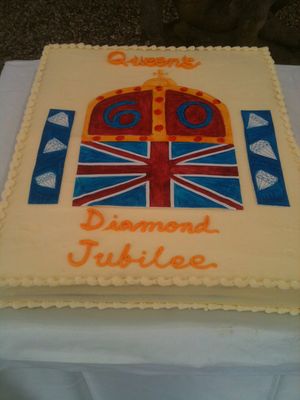 Meanwhile, Rhiannon's school were planning their annual International Day and I had volunteered to help out on the British stall. I thought there would be a few of us, but no, just two; me and a very nice lady. Over the past few weeks we've been working our Union Jack socks off getting things to display on our stall. Neither of us had ever done this before so had no idea what to expect. We were told to bring our country's special food and wear our country's cultural clothing. Umm... what is Britain's cultural clothing?
I bought hundreds of sweets - Lovehearts and special, tongue-colouring Jubilee sweets. I also spent hours and hours writing a recipe booklet of typically British recipes; created bunting out of pictures of British icons, wrote quizzes, creating a slide show of beautiful photographs of Britain and goodness knows what else. We got some posters from the British Embassy. The other lady baked a ton of Victoria Sponge and a hundredweight of scones and provided flags and bunting.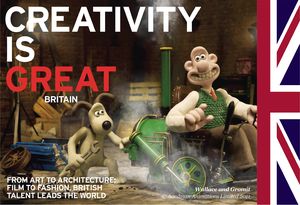 Apparently we were also expected to provide Pimm's.
As Pimm's is a British speciality (and one that locals seem to think we always drink) it is naturally impossible to find over here. But we had a breakthrough and found a posh store that sold it. For 20 euros a bottle! We bought one each and diluted it a lot.
International Day was last Saturday. It's a day to celebrate all the nationalities who attend the school. There are a LOT! Thankfully the torrential rain of the previous week  dissipated and the day went well.It was a bit windy and most of our stuff had to be tied down.
So many nationalities had stalls: Canada made maple syrup pancakes (next to our stall, drool!); Mongolia with amazing outfits; Pakistan handed out the most wonderful food and had a fabulously designed stand. Korea gave colourful displays of dancing and drumming and Israel even brought their own beach! And one of my favourite sights of the day was a tiny child playing in the sand in front of their stand, oblivious to her surroundings.
It was exhausting though. And the Pimm's didn't last very long.
So what did I wear? Well, I was in the frame of mind to be rebellious so dressed as a punk. This caused a few raised eyebrows and several comments. What they couldn't quite work out was if I was dressed up or if I normally looked like that. The answer is it was my normal clothing, with added safety pins. Rhiannon also wanted to wear something similar and looked far better than me.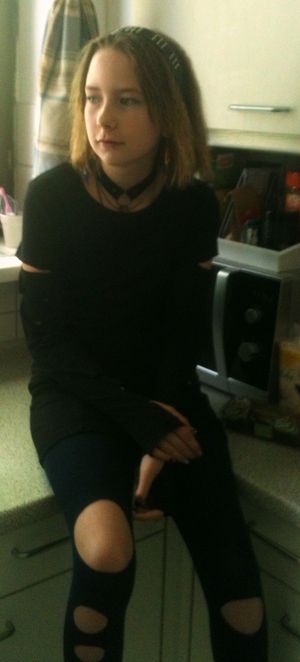 And finally, in the spirit of patriotism, and as a total afterthought, I should mention that other, typically English event... England losing the football on penalties, yet again.
And that is all I shall say on the matter otherwise I shall launch into a mad, anti-football rant. I loathe the game, but Tim's been watching it so I haven't been able to avoid it.