21st December 2008
I'm not bothering to write as many posts now as much will be a repeat of previous entries. Time's running out for me to get up to date with this blog before we leave Japan so I'm just going to concentrate on the different things and unusual occurrences. And I'll post at least two new entries a day, so please keep checking back!
Mum's arrived for her Christmas holiday; Rhiannon's been doing her Aikido, violin, going to sleepovers, parties and so on. I've been writing and shopping. Tim's been working both here and overseas. Same old, same old!
We went to see the spectacular Christmas lights at Tokyo Midtown, an upmarket shopping complex in Roppongi. Christmas lights in Japan are invariably a brilliant blue. And this year there was in incredible installation covering an area about the size of a tennis court or maybe bigger, it was hard to tell. They were animated, showing constellations and the occasional shooting star.
Other lights are below – my apologies for the shoddy photos, my camera just isn't up to the job of shooting at night (an excuse to buy yet another, maybe?!)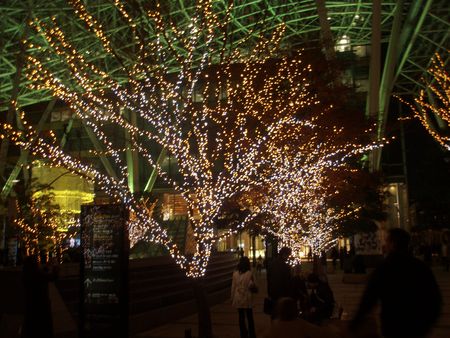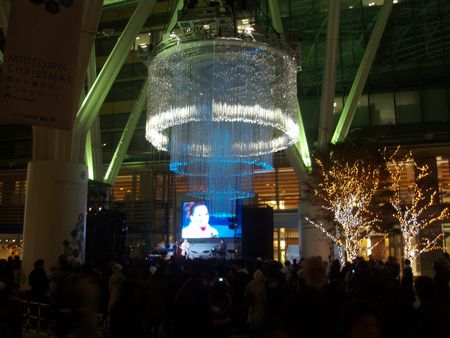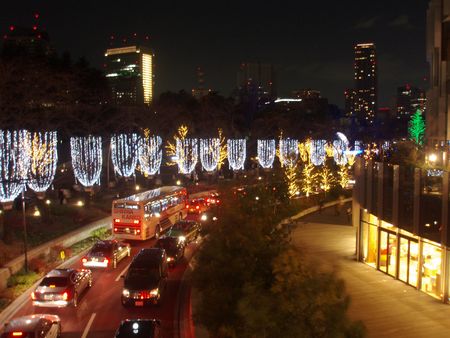 And the Rainbow Bridge is clothed in its Christmas / New Year garb and actually looks like a rainbow now!