Not really a reflection of a mother's mood during the summer holidays!
No, this is about an indoor climbing centre in Exeter.
I don't do reviews on this blog, partly because I don't belong to the group of bloggers who get asked to do them and partly because I think uninvited reviews are much more honest and real.
So to review this place means that I was really impressed with it!
We heard about it from a friend and thought Rhiannon would like a go one rainy day. She's done a climbing course  before - at a small place in Tokyo called Peki Peki. She's a natural and really enjoys it.
The Quay Climbing Centre in Exeter is housed in a magnificent building that used to be the old Electricity Works building. Most of it contains first class 'grown-up' climbing walls of varying difficulties - described as "the South West's largest, dedicated indoor climbing wall".
For younger climbers, an incredible section called Clip N Climb is situated in the same building. And my, what a feast for the eyes!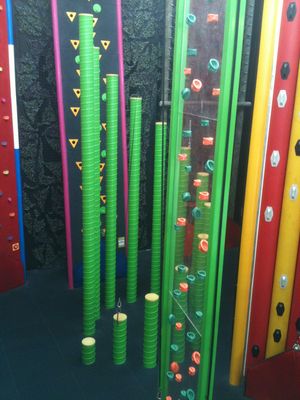 Multicoloured sections leave the onlooker open-mouthed at the inventiveness of the set-up. Each section is cleverly designed to exercise different climbing skills.
Rhiannon ended up visiting pretty much every day of our stay in Exeter.
Professional, infinitely patient, and kind assistants were on hand at all times to advise and encourage.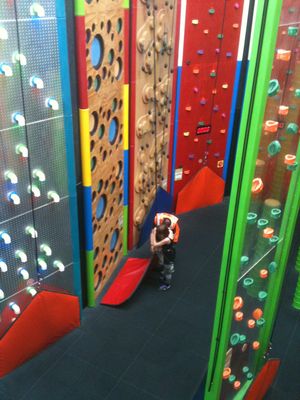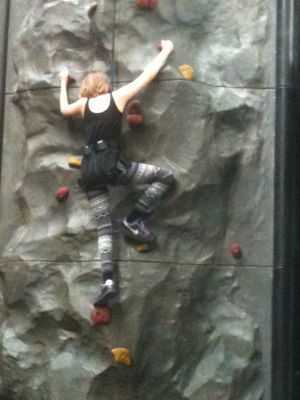 Rhiannon's main ambition was to get to the top of these green pillars.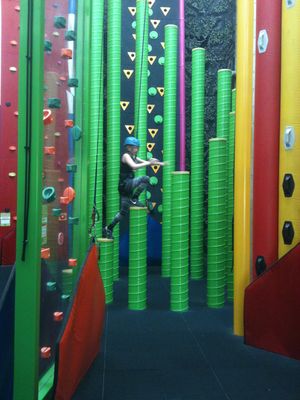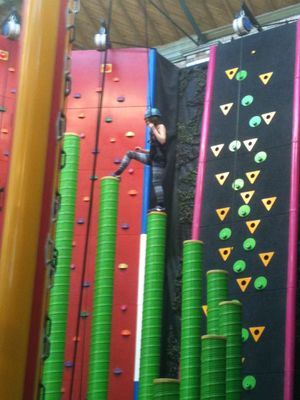 It took a few goes (apparently they wobble and make scary noises) but she made it in the end.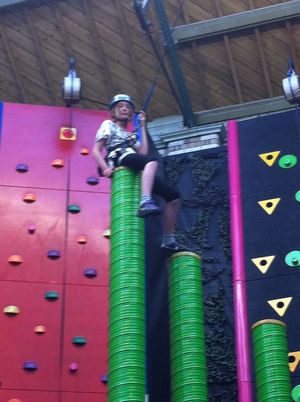 This is a fabulous place and I can highly recommend a visit if you're ever in the Exeter area. Think of all the energy your kids will use up! Oh, and adults can use it too...