Tuesday 12th August 2008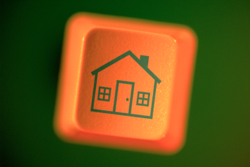 I now call Tokyo "home", not the UK. Whereas Tim still refers to going to the UK as "going home". Not sure whether this has any bearing on anything, just something I've noticed.
So now it's time for Rhiannon and I to get ourselves back home where Tim will meet us at the airport.
Ignoring the horror that is Heathrow airport, I made a quick trip to the Chanel store and bought a pair of shoes. There's no way I can find my size in Japan; my feet aren't huge at size 41-42 but over here that's a man's size – so I was thrilled to find a pair in Heathrow that fitted me. I paid and off we went. Unfortunately, I discovered later that I'd used the joint account card instead of my own so had a bit of a moment when Tim found out the price. Oops! He was actually very cool about it, thankfully!
The flight was pretty uneventful and, thanks to the Nintendo I got some peace and even managed to sleep for a few hours. However, I did panic a little when I woke up to find Rhiannon had disappeared. It turned out she was at the bar (I love Virgin Atlantic. Bars on planes, perfect!) chatting to the crew and random people as if she was princess of the air.
Landing at the slick, empty and hassle-free Narita airport we shot through in about 30 minutes; from plane to outside to meet Tim. In all the excitement of meeting up with Jane and Eve, we'd neglected to tell him about Rhiannon's radical haircut and he didn't recognise her, much to her delight!
Tim wasn't the only one to get a surprise. I got two.
Firstly, it seems that Tim has promised Rhiannon she can have a hamster. I don't like hamsters – I'll explain why later.
Secondly, something far more pleasing; Tim has booked us a couple of trips. Next week we will be visiting a place in the Japanese mountains called Hakuba and the week after that Rhiannon and I will join Tim on his regular business trip to Seoul, South Korea. How exciting!
But now it's time to recover from jetlag.
And see if I can stop the sneaky hamster promise from taking place.