Wednesday 19th November 2008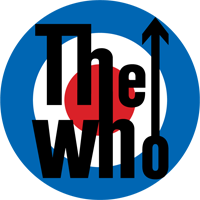 I have the opportunity to see a legendary band who happen to be one of my all time favourites. I'm so excited!
The Who are playing at the Budokan tonight, the second of two concerts here. Tickets for the first one were sold out within minutes, but we managed to get into this one.
And I really hope that Roger Daltrey's voice is up to repeating the famous scream in my favourite of their tracks – the title of this post.
They were completely brilliant! What an incredible performance AND they played all my favourites. Zak Starkey on the drums was extremely proficient.
I was buzzing for hours afterwards.
Daltrey's voice was very croaky when he spoke after their concert last night, but was completely fine when singing. But I really didn't think that he'd be able to pull off that scream. So I was very surprised when the genius Pete Townshend played the opening chords to "Won't Get Fooled Again". During the lead up to "that moment", Daltrey stayed at the back of the stage sipping a drink while the audience held its collective breath.
Was this going to be a poor imitation of the famous voice? Was it going to ruin a lot of dreams?
Oh no it did not! He did it. It was FABULOUS!
A goosebump moment that will live with me forever.