April 2008
I've just been reminded of what I did this month – by looking at old bank statements… oops!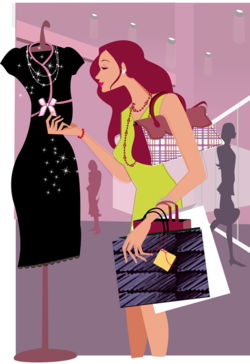 I didn't actually own a handbag until I was in my mid-twenties and working in the City of London. I just hated them. But necessity demanded I have one to carry all the crap a city job required. Since then, I've always just had one bag on the go at any one time and used it until it fell to pieces.
Since I've been here though, I've noticed a change in me. It may be the expat company I keep, or the proliferation of fabulous shops in the vicinity, or the countless stunning bags carried by the lovely Japanese ladies. I feel the need to upgrade my image a little. I can't carry on with the aging rocker/hippy look much longer and need to smarten up. I can't do this with clothes, but I can with accessories…
Unfortunately, I can never find the Perfect Bag for all my needs; easy to carry over my shoulder, quick to get in and out of, right size and shape, secure from thieves, enough pockets/space for everything… I'm fussy.
I start by buying a fairly standard-for-me black, leather messenger bag from a local, high class department store. The assistant tells me, I think, that it's made from lizard skin and only has one tassel as opposed to the many I tended to go for (see above re heavy rock-roots).
Still not quite smart enough though. 
So I try Prada where I bought a purse and a card holder, but really didn't fancy any of the bags as they were made from nylon. Now what?
Gucci. Again, I'm back to the tassels but the bag was very heavy and damn awkward to get into. So I sold that on later.
However, one of my Tuesday Coffee Girls is into handbags in a big way.
Her choice is Louis Vuitton. And her husband is adorable. When she goes into her local shop the sales assistants take note of what she's been admiring. When she leaves they call her husband to tell him… and he buys one for her! This is something beyond my wildest dreams. So I have to buy my own goodies.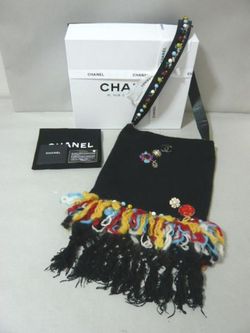 Now, Louis Vuitton doesn't do it for me. But one day we were passing Chanel on Omotesando and I spotted THE most gorgeous bag in the window. The girls forced me into the shop. I tried the bag on and was totally smitten.
It was SO "me" – but the "me" I was trying to get away from. It was a long knitted, fringed messenger bag covered in little brooches and other decorations. We tentatively asked the price. It cost more than we'd just spent on my car!!!
Rather than run away screaming, we casually browsed through the shop and I discovered my downfall. The Perfect Bag at long last.
After pondering a few days, I went back on my own and got my first Chanel bag – a large black lambskin classic flap with silver hardware. It's everything I want in a bag. The leather is buttery soft; the signature leather interwoven chain is to die for and the burgundy interior spot-on perfect.
It is the start of an intense addiction.