After dinner, we had to do some shopping of course!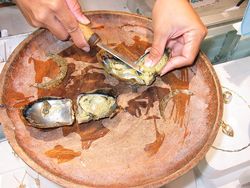 Something that really caught my eye was a stall near the exit where you could choose an oyster for a few dollars, have it opened with due ceremony, and keep the pearl guaranteed to be inside. This turned out to be horribly addictive! I can highly recommend it – but do exercise restraint – having the pearls set can turn out to be rather expensive… It's called Maui Divers Pick a Pearl.
As the blurb from the website says – "the excitement starts when you select an oyster from an assortment presented to you. Anticipation builds during the ritual Aloha blessing of the chosen oyster. Then, the magical moment: a luminescent jewel emerges when the oyster is opened before you." Even though I knew it to be a given that there would be a pearl inside, Rhiannon was completely entranced.
The sales people were extremely skilled too – when you get your first pearl, you're offered a draw ticket, which amazingly enough entitles you to another FREE oyster. YIPPEEEE!! Only this next oyster contains TWO pearls ('coincidentally' in matching colours to the first pearl) and obviously intended for earrings.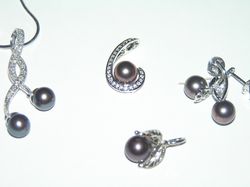 And so it continued… we ended up having to set 11 pearls. No, I don't know when to stop! All my pearls were black and Rhiannon's were peachy pink.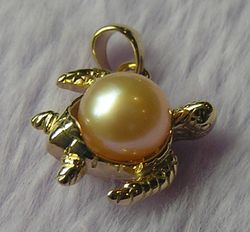 As Rhiannon doesn't have her ears pierced, I pocketed the twin peach pearls with the intention of having them set in a necklace for her as a surprise. I knew that the shopping mall in town had a stall which did this so managed to set them before the holiday finished. When I presented the necklace to her at Christmas she was so thrilled she actually cried! Awww!